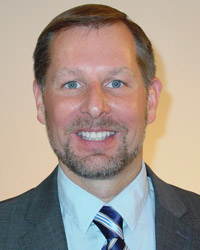 Dr. Kolodziej was born and raised in Pittsburgh, Pennsylvania and earned his Bachelor of Science degree at the University of Pittsburgh. He remained in Pittsburgh to attend the University of Pittsburgh School of Dental Medicine where he received his Doctor of Dental Medicine degree in 1996. After receiving his D.M.D., he elected to pursue advanced education in general dentistry and served as a general practice resident at the Veterans Affairs Medical Center in Pittsburgh. After completing his G.P.R. he was accepted as a graduate resident in the Department of Orthodontics at the University of Iowa College of Dentistry. His orthodontic research was in the field of craniofacial growth and the manuscript from that work was published in the American Journal of Orthodontics and Dentofacial Orthopedics. Prior to practicing at his current locations, Dr. Kolodziej maintained orthodontic offices in Johnstown and Altoona, Pennsylvania. He moved to Lakewood, Ohio in 2001 to provide braces, Invisalign® and other orthodontic treatments to the residents of his new hometown as well as Rocky River, Westlake, Cleveland, Brooklyn, Parma, Seven Hills and other nearby communities.
Currently, Dr. Kolodziej is a Diplomate of the American Board of Orthodontics ("Board Certified"), a distinction only achieved by approximately 1 in 3 orthodontists. Additionally, he is an active member of the American Association of Orthodontists, Great Lakes Association of Orthodontists and the Ohio Dental Association. He has lectured at numerous venues and has presented several continuing education courses for other doctors through the University of Pittsburgh School of Dental Medicine. For many years he has served as a volunteer provider for Ohio Dental Options and Smiles Change Lives which are programs designed to facilitate necessary dental care for underprivileged individuals.
In addition to conventional orthodontic treatment, Dr. Kolodziej offers treatment using the Invisalign® appliance system, and is certified as an Invisalign® orthodontist. As alternatives to stainless steel braces, he offers gold and ceramic appliances as well. Other orthodontic services such as treatments combined with orthognathic surgery ("jaw surgery"), laser procedures and Botox® injection are offered when indicated. Early treatment ("Phase 1") is routinely provided in those cases where early interception is needed to prevent complications, but whenever possible he prefers to defer treatment until most of the permanent teeth are erupted.
The doctor is often asked how to pronounce his name. For those who might be curious, it is pronounced "Ko-Ló-Gee," which is a Polish name meaning "maker of wheels." Outside of the office Dr. Kolodziej also works as a consultant to a major insurance company and has authored a comprehensive insurance policy that was implemented to comply with the Affordable Care Act. He and his wife live in Lakewood and enjoy boating on Lake Erie and visits to the Lake Erie Islands. Some little known facts about the doctor: he has been the captain of a rec-league volleyball team since 2009, he loves to sing and play piano and sang live on a pregame show for Superbowl XXX in Pittsburgh, he ran his first marathon in 2014 and is always juggling several DIY projects at home and in the office.